Dubai's 1st luxury indoor golf and entertainment lounge

Dubai's 1stpremium indoor golf and entertainment lounge
PLAY
Our golf simulators offer to professional golfers and novices a unique experience to enjoy and practice by getting an accurate feedback on each shot and improve their swing.
DINE
Our curated menus made of lip smacking signature bites and exquisite beverages are perfect for a hangout with the family, for a fun weekend activity or a let off steam after work.
Our state-of-the art indoor golf simulators, fit for novices and pros, provide you with accurate feedback on every shot and help you improve one swing at a time.
Experience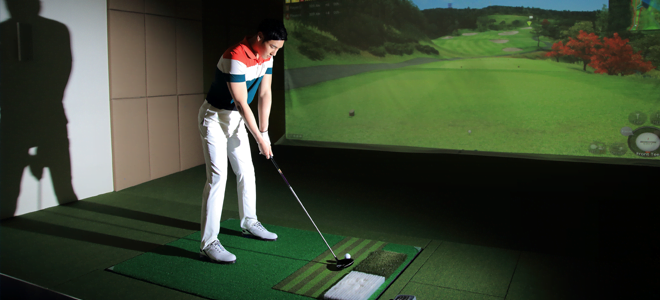 Be part of our exclusive golf community and unlock unlimited opportunities.
Connect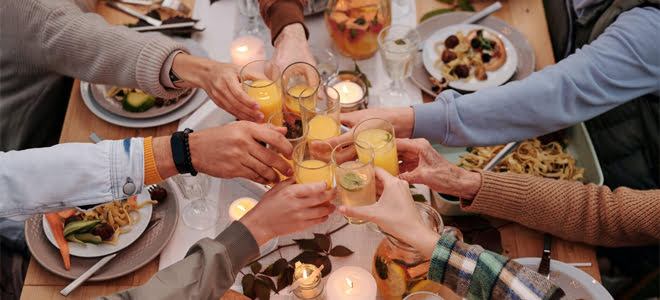 Dine and connect with prospect partners or celebrate with friends and family. Our world-class dining experience will leave your guests and friends delighted.
Indulge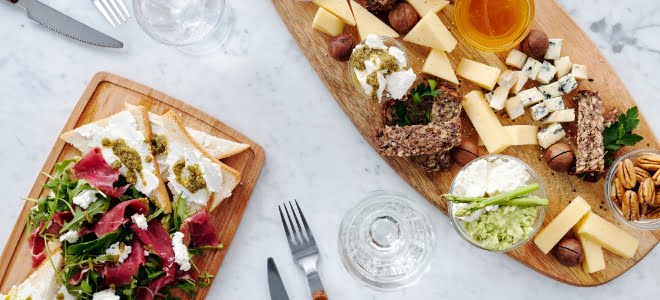 MyGolf- Where luxury meets Passion 
MyGolf is a modern social leisure platform that fosters genuine relationship within the community members from all walks of life through shared passion in sports and entertainment.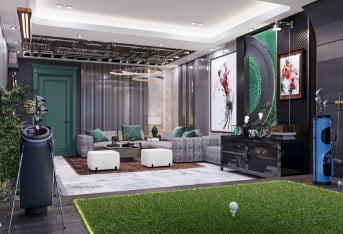 As Dubai's 1st Premium Indoor golf and entertainment lounge, it is your ultimate neighborhood go-to place to deepen existing relationship or expand social networkmeeting other golfers in a fun and enjoyable ambiance. It welcomes novices and pros with top notch equipment, gourmet dining, entertainment, private events spaces and VVIP rooms.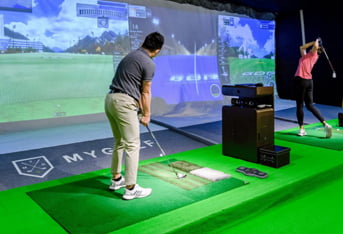 Our passion in providing the best-in-class golf experience by deploying innovative technology will help you to advance your game with each swing. Come and join usin this meaningful journey of building a healthy, fun, and exclusive communities withone outlet at a time!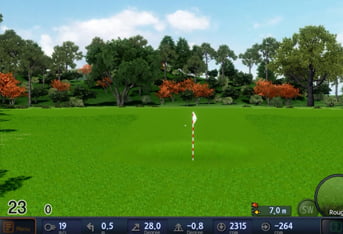 Our passion in providing the best-in-class golf experience by deploying Review TextBuilt by the trendy, for the trendy. Mygolf was founded by Ex-wall street bankers, tech investors, serial entrepreneurs and PGA pros, all passionate by the captivating social element of golf in an aim to disrupt the leisure and entertainment industry like you have never seen before.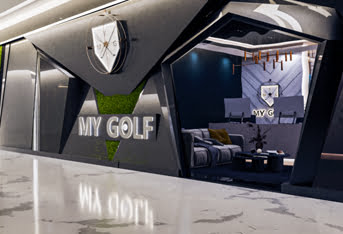 THE PERFECT VENUE TO HOST YOUR EVENT
Our venue, with its standard, VIP and VVIP rooms, is the ultimate spot for birthday parties, sports club nights, corporate and social events.
STANDARD BAY
PRIVATE ROOM
VIP ROOM
VVIP ROOM
STANDARD BAY
Amenities: 1HDTV
WI-FI
Board Games
​
PRIVATE ROOM
VIP ROOM
VVIP ROOM
STANDARD BAY
Amenities: 1HDTV WI-FI BoardGames Capacity:6people
PRIVATE ROOM
Amenities: 1HDTV WI-FI BoardGames Capacity:6people
VIP ROOM
Amenities: 1HDTV WI-FI BoardGames Capacity: 12people
VVIP ROOM
Amenities: 1HDTV WI-FI BoardGames Capacity:15people